Stacy London Reflects On 10 Years Of 'what Not To Wear'
and the urns. Andrew Ducrow: Colossus of tombstones Kensal Green is among the most formal of great London cemeteries, but it still has tombs wacky enough to get the deads' net curtains twitching — or so you imagine. The flamboyant Victorian circus owner Andrew Ducrow — the so-called "Colossus of Equestrians" — couldn't decide which classical theme he wanted on the family tomb, so he went for them all. Egyptian sphinxes jostle with Greek capitals and Roman tablets lean against Gothic angels in what Catharine Arnold describes as a "suitably OTT monument to a larger than life showman." The Builder magazine merely calls it "ponderous coxcombery." Kensal Green Cemetery , Harrow Road, Kensal Green; +44 208 969 0152 William and Agnes Loudon: Six feet above The immaculate graveyard of St. John the Baptist church in the London neighborhood of Pinner, a former hamlet, has its fair share of carved skulls and weathered inscriptions to once-cherished octogenarians — and one very odd memorial. The legend holds that William Loudon and his wife, Agnes, inherited some money, but the bequest would end when they were buried. The obvious solution was to stick their coffin in an enormous stone wedge, making it practically impossible to bury — and also quite difficult to look at. It was erected in 1809 by their son, John Loudon, later an influential voice in the cemetery-preservation movement. Pinner Parish Church , Church Lane, Pinner, Middlesex Last "resting" place of erotic adventurer and wife. Sir Richard Burton: Kama Sutra forever Sir Richard Burton is best known for his saucy translations of "The One Thousand and One Nights" and for publishing "The Kama Sutra" in English. Although his wife, Isabel, a devout Catholic, claimed to be mortified by his interests, she appeared to celebrate them on his death by erecting a mausoleum in the shape of an Arabian tent in the incongruous surroundings of a suburban churchyard.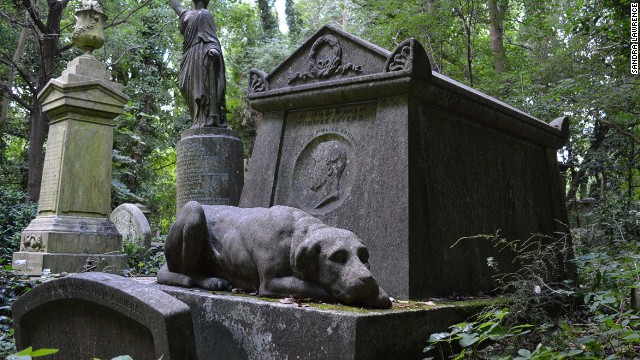 But, I have to say, this last season that we were filming, we had such an incredible group of contributors and it made such a difference. We shot the finale, which is going to air [Friday], and I was overwhelmed by how emotional I got about saying goodbye. I just didn't realize the impact it was going to have on me and to see so many of our past contributors, to see fans make videos and write in to tell us what they learned, and how many people said, 'Thank you.' I was so humbled and so overwhelmed by the impact. It was really emotional for me. It was much harder than I thought it was going to be and then I realized, 'It's been 10 years.' And that feels like a lifetime." For the uninitiated, TLC's "What Not to Wear" features contributors nominated by family members, friends and/or co-workers who are fed up with her style — or lack thereof. London and co-host Clinton Kelly then help her weed through her wardrobe and spend $5,000 of TLC's money on new clothes to make her look her best and build her confidence, so she can move on to the next phase of her life. Also aiding in the transformations are hairstylist Ted Gibson and makeup artist Carmindy. Although episodes start off with a comic kick and there is no shortage of good-natured teasing on the set, the shows are incredibly moving as the contributors finally face the various issues that led them to stop caring about what they look like. "Generally, I think the people who really don't understand the benefits of fashion are looking at it as an industry that is built on insecurity and if you feel like you don't belong in that world, chances are you're more likely to poo-poo it," London told UPI. "If you don't look at it as just fashion or that the only way to be fashionable is to own a $40,000 Birkin bag, but if you look at style as something that is personal and individual and belongs solely to the person who is creating their style, then you're not playing that comparison game. "I don't look like a 12-year-old Estonian model on the cover of Vogue. I look like me. I have scars and I have psoriasis and this is what I'm going to do to make the best version of me. It's a very different proposition than thinking everything I am is wrong because I'm not a 12-year-old Estonian model on the cover of Vogue.
London terror arrests: one suspect released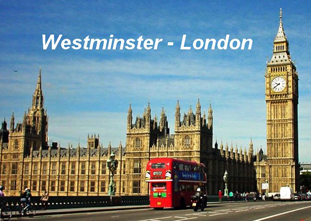 The men were arrested in a series of raids in London on 13 October on suspicion of the commission, preparation or instigation of acts of terrorism. The 29-year-old was released earlier and has not been charged with any offence. The other three suspects remain in police custody, a force spokesman said. Two men, both aged 25, were arrested in a car in Mansell Street, Whitechapel, east London, after police fired "Hatton rounds" – ammunition designed to burst tyres and blow open doors. One was a British national of Turkish origin and the second was a British national of Algerian origin, police said. A 28-year-old British national of Azerbaijani origin was arrested outside the premises of Planet Organic in Westbourne Grove, Bayswater, west London. The 29-year-old who was been released, a British national of Pakistani origin, was arrested in Peckham Hill Street, Peckham, south-east London. The men were taken to a south London police station. Whitehall officials said the alleged jihadist plot was "serious" and included plans to use firearms in the UK. But they said it did not appear to be on anything like the scale of earlier major plots, such as the airline liquid bomb plot or the Birmingham rucksack bomb plot, which resulted in convictions. More on This Story